Dr. Balter's Children's Books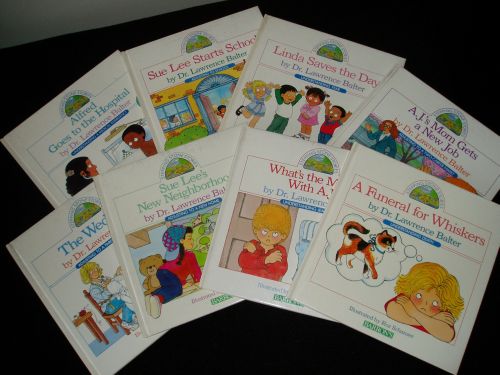 This series of wonderfully illustrated books is meant to help children deal with problems they confront in their everyday lives. Through the medium of fiction, and with a cast of engaging characters that appear in each of the books, Dr. Balter presents sound psychological information that can be grasped by a young child. These books are intended to be read by a parent or by a beginning reader. Each book contains a postscript "About This Book" that contains a special note to parents and provides a context for the particular issue under discussion.
"[A Funeral for Whiskers] is a wonderful children's book for explaining death to young kids, especially the death of a pet. Great illustrations, and very age-appropriate. I highly recommend it, as well as the other books by Dr. Balter in the Stepping Stone Stories series."
Kristin Sinkel (Southampton, NY)
As cited on Amazon.com


Return to books section